When Captain James Cook discovered Hawaii in 1788, surfing was a widely developed sport here. Hawaiians often organize surfing competitions and the winners are always cheered and praised. In this sport, players stand on a long and narrow board, surfing on the ocean waves.
Talking about surfing sport in Hawaii, can not help mentioning the legendary name Duke Kahanamoku – athletes, actors, police chiefs, water polo players and businessmen.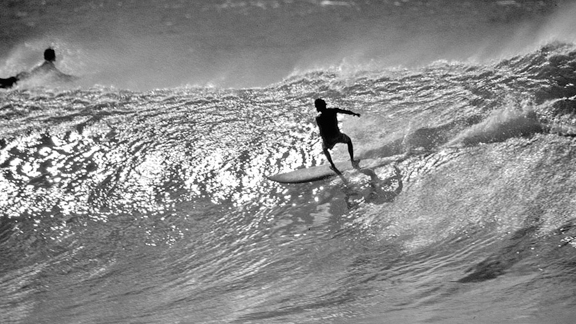 Duke Paoa Kahinu Mokoe Hulikohola Kahanamoku (August 24, 1890 – January 22, 1968) is a swimming champion, who is credited with the widespread spread of Hawaii's long-time windsurfing sport. He has won 5 Olympic Medals for swimming.
Duke Paoa Kahanamoku is not a member of the Hawaiian royal family, but is a descendant of Alapainui, who once ruled the island of Hawaii.
Duke Kahanamoku is born in Honolulu. His father is a policeman. His mother was a religious woman and deeply aware of her ancestors and family. He has 5 brothers and 3 sisters.
Duke grew up with siblings and 31 cousins. Duke attended Waikiki Grammar School, Kaahumanu School and Kamehameha School, but did not graduate because he had to drop out to help his family in difficult times.
Joining the US Olympic swimming team at the 1912 Summer Olympics in Stockholm (Sweden), Duke Kahanamoku won a 100-meter freestyle gold medal, and a team-mate silver medal with content. 200 meters of free relay.
At the 1920 Olympics held in Antwerp (Belgium), he won a gold medal in both the 100-meter freestyle and relay swimming.
At the 1924 Olympics held in Paris, he won the 100-meter swimming silver medal and his brother Samuel Kahanamoku won the bronze medal. At 34, this is Kahanamoku's last Olympic medal. He was also a substitute for the American water team at the 1932 Summer Olympics.
Between Olympic competitions, and after leaving the Olympics, Kahanamoku traveled many countries to exhibit swimming. During this time, he popularized surfing, previously known only in Hawaii, by incorporating an exhibition of surfing.
The surfboard that Kahanamoku made from pine is still available at the Freshwater Beach Surf Club. A statue of Kahanamoku is placed at the northern tip of Freshwater Beach in New South Wales. He also made surfing popular in the US mainland for the first time in 1912 starting in Southern California.