As a beautiful island with long coastlines, Taiwan attracts a large number of tourists to surf. And people even think that everyone who comes to Taiwan to surf!
So people come to Taiwan to surf? It seems so! This sport is so popular that you can walk from Baishannwan to Wushih Harbor.
Baishawan Beach
Baishawan has an extremely beautiful and safe beach with a stretch of sand and can meet the needs of most surfers. Jhong-jiao Bay, an area far from the northeastern sea of ​​Jinshan, is one of the most popular surfing spots these days. Depending on the depth, the beach may be suitable for beginners or professional surfers. But professional surfers often don't come here.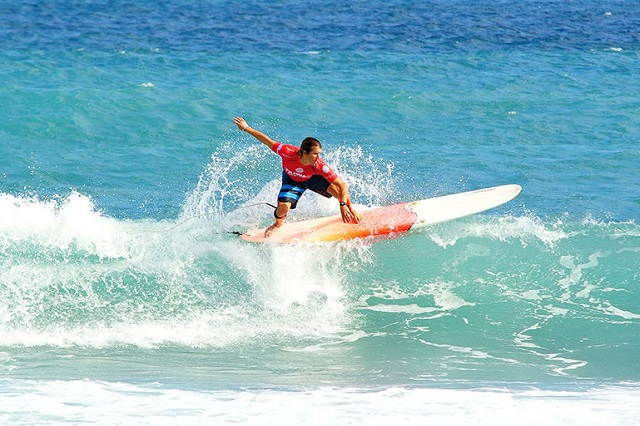 Just like other famous tourist spots, at the peak of the tourist season, you will have to share the water with a lot of people without knowing what they are here for.
Daxi Beach
On the south bank of the city (a short walk from the train station) is a surfable beach called Honeymoon Bay. The waves here are usually high from the chest to the top of the head, although during the stormy summer months, life can be up to 3 meters. Depending on the shallow depth, this can be suitable for beginners or professional surfers. This Daxi beach is famous for locals only. So if you surf here, respect the locals.
Waiao Beach
Going a little further south is Waiao. This place has quickly become an attractive destination for tourists who want to surf. But on weekdays, this is quite an empty place. South of Waiao or North of Toucheng is Wushih Port. It is also quite crowded on weekends especially summer.
Surfboard rental service is available at the locations mentioned above. Prices usually range from 600NT$ to 800NT$ a day. Snorkeling suits can also be rented at coastal service shops. You can usually surf in your boxers or swimwear. However, snorkeling gear is for months when the weather is still a bit chilly, like January or February.