When she first returned to skateboarding, Bethany used a special kind of skateboard – thicker and longer, and had an extra grip so she could keep her balance. Bethany also takes a long time to practice new movements to fit her defective body.
And then in early 2004, Bethany officially participated in a surfing tournament for all subjects. Here, Bethany used ordinary skis like other athletes.
When Bethany's story spread widely in the newspaper, the whole world was shocked by the extraordinary energy of the American girl. And from there, Bethany became a special character of the sports village.
She continuously received awards, participated in television programs, and published books about her life … Of course, in parallel, it was a surfing career that never stopped.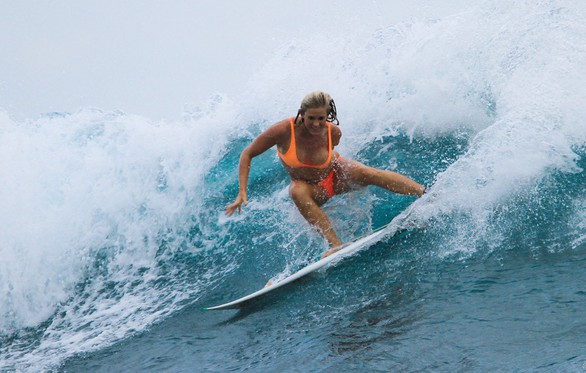 "Live an unstoppable life"
Despite losing his left arm, Bethany still competes in professional tournaments fairly with other players. In 2006, she even held 5th place in the U18 American Championship.
Bethany becomes an inspirational image for all who have experienced the accident. And Bethany also has a normal life as many other women as adults.
In 2013, she married Adam Dirks, and in turn gave birth to 2 sons Tobias and Wesley in 2015, 2018. Busy with family life but like in the past, the extraordinary woman has never been hours away from the board for more than a few months.
In 2016, as a one-child mother, Bethany even defeated world champion Stephanie Gilmore in a tournament in Fiji.
In any case, amid the waves, the obsession with sharks and a flawed body, Bethany Hamilton always "lives an unstoppable life".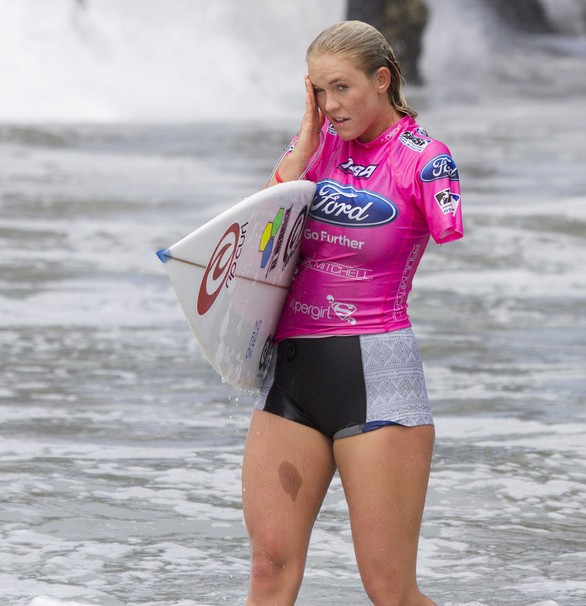 Social activist
Participating in many social activities, Bethany established a charity fund to help children who unfortunately lost part of their body. In addition, she is an advisor in the Ocean Conservation Society.
In many times shared before the media, Bethany always expressed herself as a devotee and this helped her always feel optimistic, ready to face all situations in life.