If you are planning to travel to Hawaii, do not forget to see firsthand the smooth movements from the double surfing discipline. Double surfing is a sport that requires surfing skills, strength, flexibility, concentration and balance, as well as mutual courage and trust. Two people in the team need to coordinate well and watch the exact time to make difficult moves.
Before coming to double surfing, some people practiced surfing when they were kids, developing solo surfing skills to a certain level. Remember, they have the ability to evaluate waves and choose which waves can both be safe and ensure fun. Besides, they are also very hard at forging physical strength.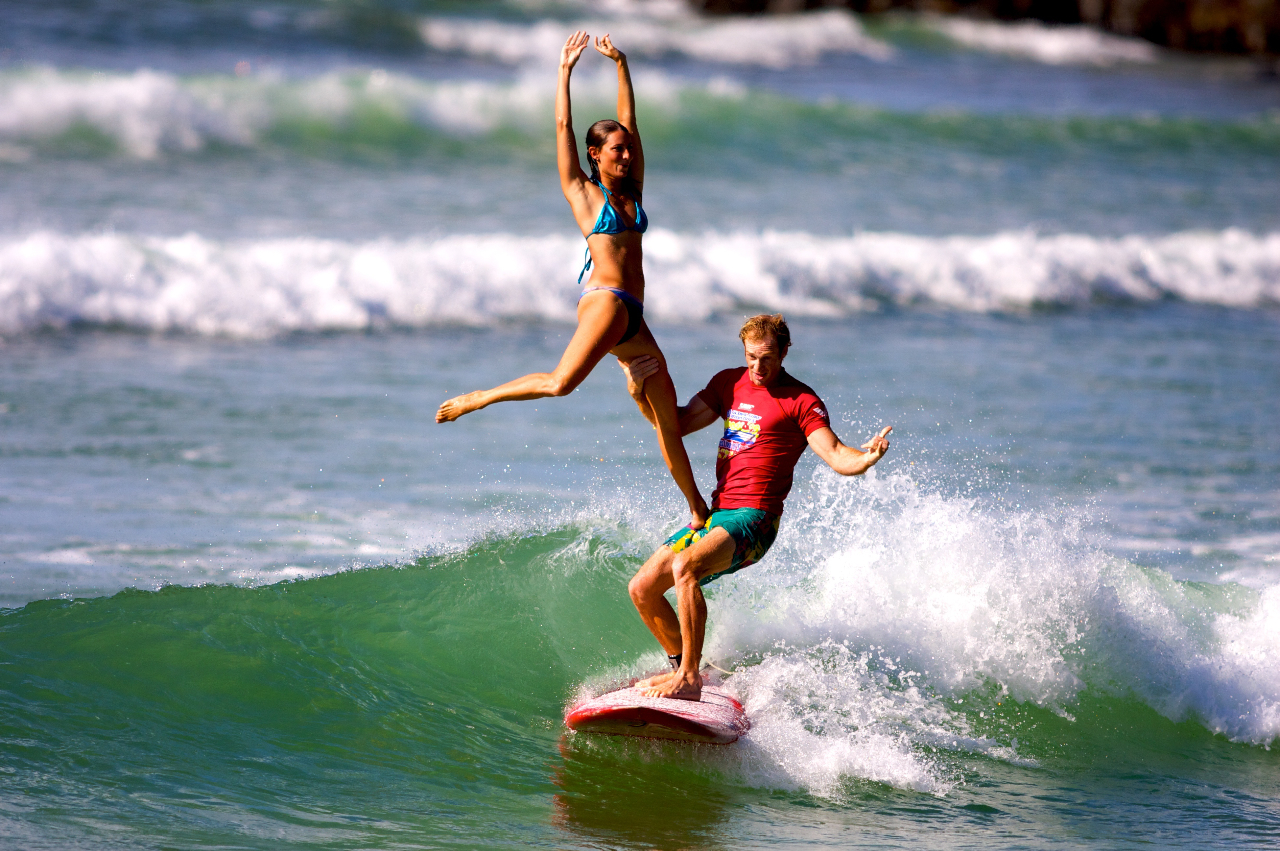 Being a good swimmer and not afraid of heights makes women confident enough to play double surfing at a professional level. Improving the rhythm of movement in the body will help us surfing, then do a difficult move (like yoga) while still balancing to make double surfing a big challenge.
Sometimes when surfing between waves, we will get a strong slap on the face and chest. Always be on guard. While riding a wave, the waves become bumpy or hit a man, both must immediately change the coordination post. Need a good idea between two people, make quick decisions and synchronize movements so that no one has to fall.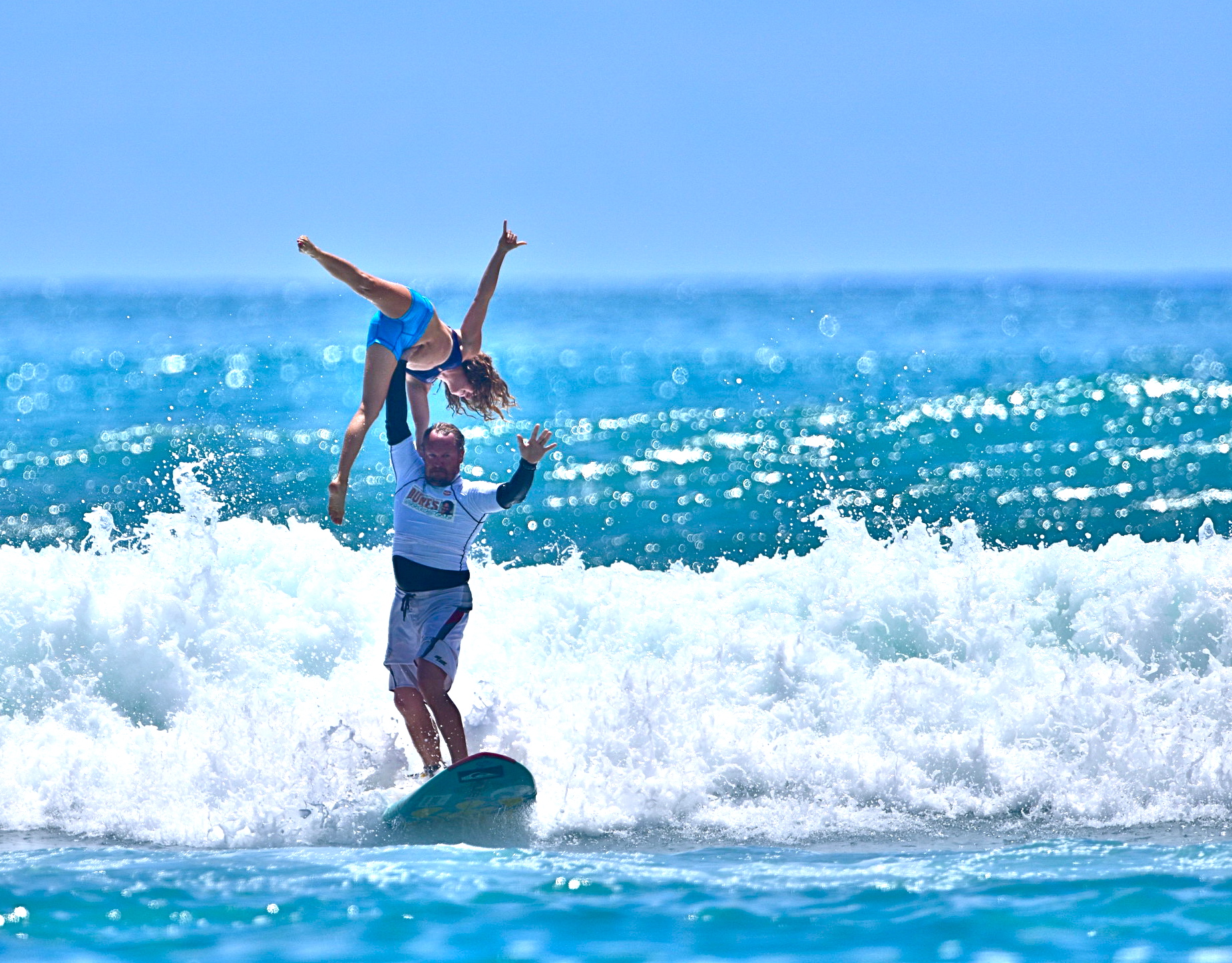 Not only men but also women must be strong enough to keep themselves in the air. This requires medium-sized women to develop muscles. In addition, enhanced plasticity – Flexibility can make a difference in competitions.
Some couples who participated in this series are dating, some couples are married. However, there are many couples who are merely acting partners. Even so, men still have to respect their partner and her safety will be his top priority. In contrast, the woman also trusted her partner so he could lift her and keep her safe. It is possible that women love big waves, but understand that the partner will avoid if the waves are too steep.