On May 1, Brazilian surfer Rodrigo Koxa was officially named in the Guinness Book, setting a new world record when he successfully conquered the 24.38-meter wave at Nazare Beach.
The World Surf Federation officially confirmed this achievement of Koxa athletes over the weekend. At the same time, this organization also confirmed the height of the wave that Koxa athlete successfully conquered 24.38 meters when awarded the "Biggest Wave" for Koxa in Santa Monica, California (USA). on last Saturday night.
In an official statement, the World Surf Federation announced the award for Brazilian surfer because he chose the biggest wave of the year and successfully conquered. The organization also announced that in addition to the award, the Brazilian surfer currently holds the Guinness record for the highest wave the surfer has ever successfully conquered.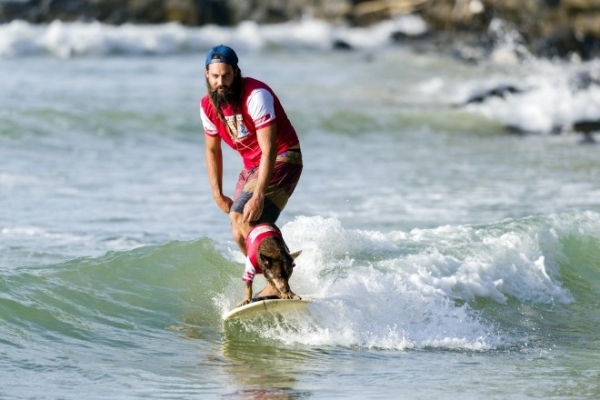 Koxa has broken the old record of American surfing athlete Garrett McNamara since 2011, with the height of the wave successfully conquering 23.77 meters. Speaking at the awarding ceremony of the highest wave, Brazilian surfer Rodrigo Koxa recalled the moment of conquering the wave as "the best time in his surfing life".
The time when Brazilian surfer Koxa conquered the "biggest wave" was in August last year, at Nazare Beach, Portugal. Soon the record of this record was widely shared on social media.
Guinness world record organization officially announced a new women's record of surfing. This achievement belongs to 31-year-old Maya Gaberia, Brazilian. She conquered a huge wave, reaching a height of more than 20m in Nazare City, Portugal in January 2018. However, by October 1, Guinness held a ceremony to recognize.
Just a few days ago, a Canadian inventor named Alexandru Duro set the Guinness World Record for "The longest route for aerial skis". To hold this record, Duro just "surfed" a distance of 50m in the air, but he smashed all expectations by surfing to … 275.9m on the surface of Ouareau in Quebec, Canada.